About Pat Duke
Pat Duke hails from Nashville, Tennessee. Born into a musical family, Pat began his recording career at the age of 14. Pat thrived in Music City as a successful studio singer, musician, producer, and Emmy Award winning composer. He has performed on stage and in the studio with many superstars, including Celine Dion, Michael Bolton, Gladys Knight, and Josh Groban.
Eventually, Pat moved to Chicago to continue his music career. Early on, Pat's unique speaking voice caught the ear of legendary Chicago talent agent, Sharon Wottrich. She immediately signed Pat, and Leo Burnett advertising cast him as the long-time Voice of Miller Lite. From that point, his voice acting career skyrocketed. To date, Pat has performed on over 10,000 national commercials. Duke has voiced seven Super Bowl spots, one winning the prestigious Promax BDA Award for Best Voice Over.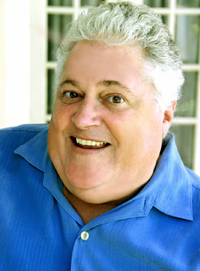 Since moving to Los Angeles, Pat's work has expanded from mostly commercials to include animation, narration, promo, and interactive gaming. Pat has studied acting with Pat Fraley, Ed Asner, Brad Garrett, Nancy Cartwright, Marice Tobias, Barbara Harris, Dave Walsh, Ginny McSwain, Kathy Kalmenson, and Carroll Kimble.
COMMERCIALS
5 years as the voice of Kellogg's Krave Cereal
5 years as the voice of Miller Lite
5 years as the voice of Coors Beer
7 years as the voice of Bullseye BBQ Sauce
5 years as the voice of KFC
4 years as the voice of NAPA Auto Parts
4 years as the voice of Kool-Aid Man
Other campaigns and ads include: Obama Campaign 2008 and 2012, Miller Lite, Miller Genuine Draft, Budweiser, Coors, Coors Light, Michelob, NAPA, Bullseye, KFC, McDonald's, Pizza Hut, White Castle, Burger King, Heinz Ketchup, Keebler Elves, Raisin Bran, Pop Tarts, Apple Jacks, Chex Snack Mix, Cheezits, Sears, B. F. Goodrich, Prell, All State, Radio Shack, Kraft Cheese, Midas, Hefty, Cheer, Buick, 7-11, Kool-Aid Man, Ace Hardware, Kentucky Derby, International Trucks
NARRATION
History Channel • Swamp People
Tennis Channel • The Grand Slam Events
National Geographic • Rock Stars
National Geographic • Wild Alaska
ESPN • NASCAR Memories
Discovery • Texas Car Wars
National Geographic • Hell On The Highway
Destination America • Buying The Bayou
National Geographic • Breakout
CMT • Prankville
GAMES
League Of Legends • Tahm Kench
HALO: Reach • Colonel Urban Hollan
Star Wars: Knights Of The Old Republic • additional voices
World of Warcraft • Lord Anthricyst
Arcania •  Thorus, additional voices
Jimmy Johnson Racing • Hank Husky Varner
ANIMATION AND FILM
Thor • Frost Giant Sentry
Happy Feet Two • Penguin Voices
A Very Harold and Kumar 3D Christmas • Giant Snowman
Secret Mountain Fort Awesome • The Fart, multiple voices
Finding Paradiso • multiple characters
Steven Spielberg's Lincoln • multiple voices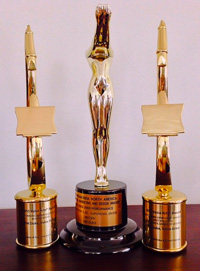 AWARDS
2015 Voice Arts Award, Best Narration Demo
2015 Voice Arts Award, Best Voice Actor,
Tahm Kench, League of Legends
2014 Promax BDA Award, Best Voiceover
2012 Annecy International Film Festival (Paris) Annie Award, Secret Mountain Fort Awesome
What Clients Say About Pat Duke
Brian Catalina Original Media
Executive Producer, "Swamp People", History Channel
Casting the voice-over artist for Swamp People was challenging. We needed a unique voice, and then we discovered Pat Duke. Pat's reads are so powerful and spot-on, he has become a key "character" in our series and an important reason why Swamp People has become a break-out hit for History Channel. Pat's skills extend beyond the command of his remarkable voice. He is a consummate professional who breathes life into our words and makes every session fun. I'm his biggest fan!
Ivo Knezevic
VP/Executive Producer, Foote Cone and Belding, Chicago
Pat Duke was the voice of KFC for 5 years. We listened to hundreds of voices, but still hadn't found the perfect fit. Then we heard Pat. Those great pipes with just a hint of southern cut right through. Combine that with the ability to massage copy even when it's moving fast and the talent to subtly make every word 'taste' good and you've got Pat Duke. Great voice, great attitude, fun to work with and a total pro, I recommend finding out for yourself.